"
Dragon Queens
" is a multiplayer strategy game of royalty, prosperity and fine tributes, being developed for mobile devices. It's also set to be Kaludoscope AB's debut title.
Work on "Dragon Queens" began about a year before we were in a position to contract dedicated artists, so I supplied what I could by way of 3D assets and graphic design. What follows are some of the materials used to lend the game its early presence - at times when our studio name also changed from 'Box Kaleidoscope' to the company name, Kaludoscope AB.
"Dragon Queens" (2016-) developed by Kaludoscope AB. Maude 's character design by Delia Hamwood.
Promotional Images (2016)
These include a medieval-gothic game logo, which I created in Adobe Illustrator.
Prototype 3D Character Art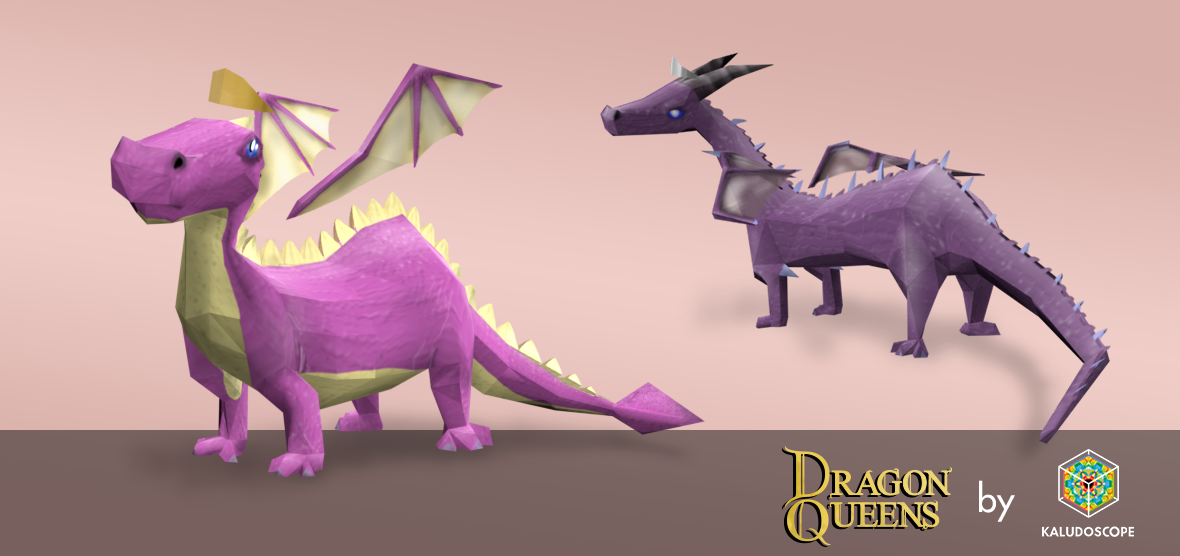 Stugan Pitch Video (2017)
I compiled footage shot by myself and my business partner in Adobe Premiere Pro, along with mock-up animations from Adobe AfterEffects.