TjejHack is a not-for-profit organisation in Sweden, which promotes the hobbyist creation of games and seeks to support communities of the girls and women who make them. As co-founder of the organisation, I volunteered to handle its graphics.
Logo
TjejHack's logo was kept simple, with the idea that a circular shape would lend itself well to being printed on a badge or sticker, for a girl's laptop or rucksack. It also stood out easily when pasted over photographs, such as this header image from TjejHack's Pyjama Jam event in Stockholm: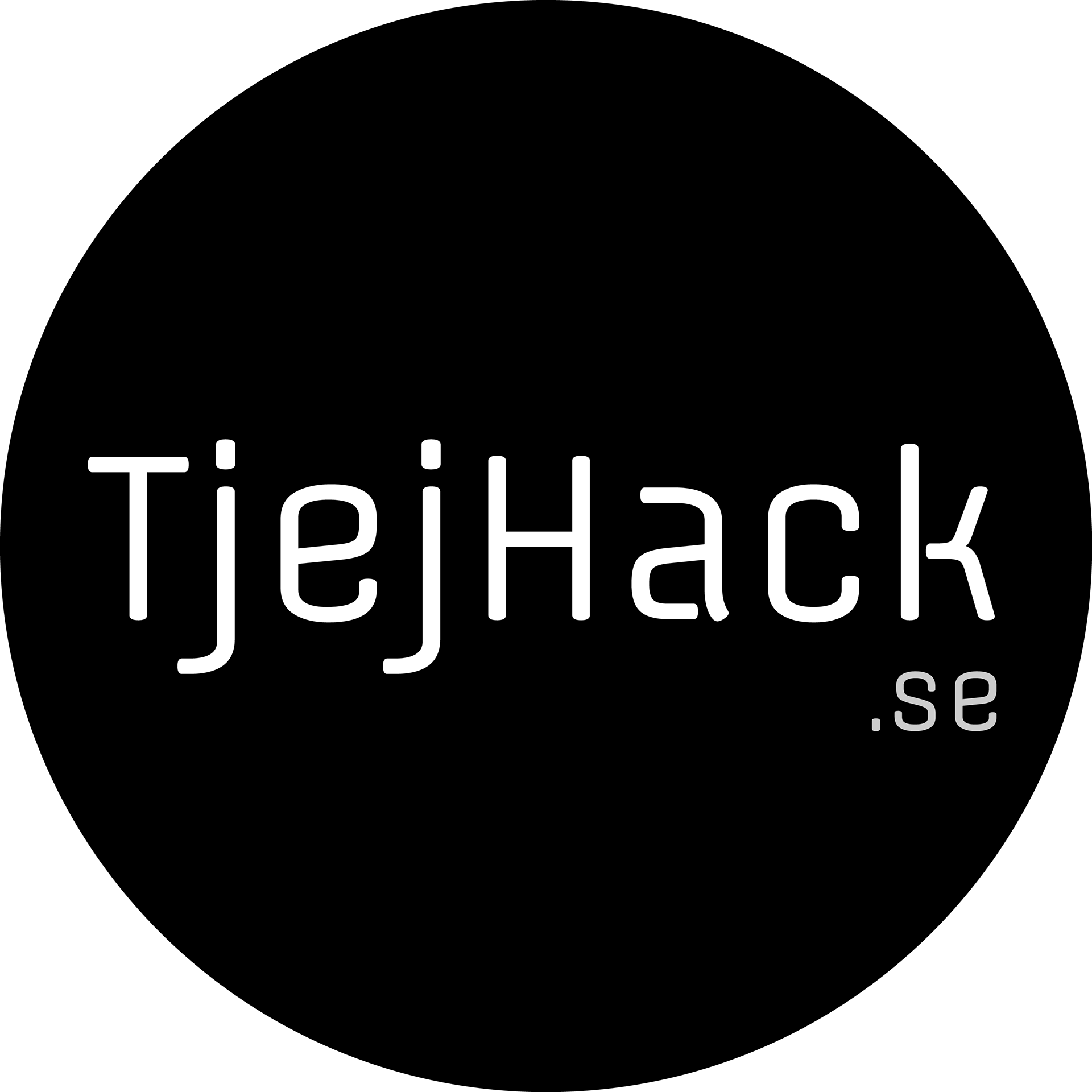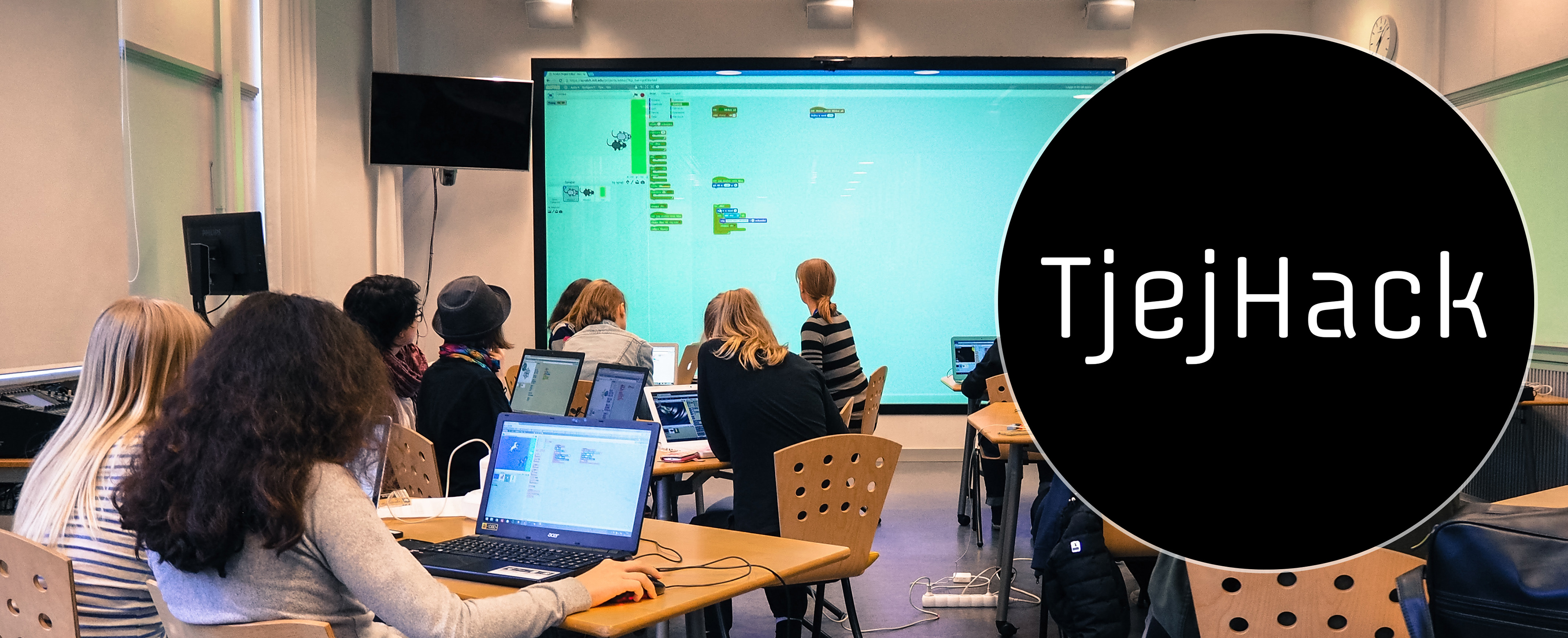 Pixel Tjejer
This illustration is used in a variety of TjejHack materials, including its business cards and website. The idea was to illustrate a variety of feminine people engaging with diverse gaming tools and disciplines.
Printed Materials
A set of three flags were used at a variety of venues to guide participants to TjejHack's meeting spaces. They feature characters based on the same pixel style as above: